We supply conductive silicone elastomers used to produce shielding gaskets for military, aerospace, electronics, automotive, medical and telecom applications. Available as conductive sheet stock or ready-to-mould compound.
Queensland Gaskets is the sole Australian supplier of Specialty Silicone Products (SSP) EMI RFI conductive silicone rubber materials. Designed by SSP in New York, these materials were produced in direct response to customer problems typically faced with metal-filled elastomers.
Benefits of SSP EMI RFI Silicones
Dependable environmental sealing and electrical conductivity
Reliable EMI shielding, including many products with third-party shielding reports
MIL-DTL-83528 tested, QPL Listed, and UL 94 compliant materials
Shorter lead times and lower minimum order quantities (MOQs)
Compression-moulded sheet stock in various inch-based thicknesses
Custom roll stock is available for many products and helps minimize material waste
We also supply SSP EMI extrusions in standard shapes and bonds O-rings
SSP Partnership Presentation
SSP's EMI RFI silicones conduct electricity, resist electromagnetic interference (EMI), and provide environmental sealing. Silicone or fluorosilicone is the base material that is filled with metal or metal-coated particles. Silicones can withstand water, ozone, ultraviolet light (UV), and a wide range of temperatures. Fluorosilicones add fuel and solvent resistance.
To provide EMI RFI shielding and electrical conductivity, SSP fills the base elastomer (a natural insulator) with silver, silver-aluminum, silver-copper, silver-glass, or nickel-glass particles. These fillers differ in terms of cost, conductivity, and maximum volume resistivity (VR) – an indirect measure of shielding effectiveness. They also differ in terms of minimum shielding performance according to MIL-STD-83528.
Balancing cost and performance is important, but many electronic designs need to meet application-specific requirements. That's why SSP's EMI RFI silicones include compounds that are softer and thinner, that reduce tearing, resist galvanic corrosion, or meet tough standards.
Specialty Silicone Products manufactures EMI RFI silicones at its Ballston Spa, New York (USA) facility and serves customers worldwide. Our elastomers support gasket fabrication through a variety of methods and can strengthen your supply chain along with your electronic designs.
Conductive Silicone Elastomer
SSP-502-65 is a 65-durometer silicone filled with nickel-coated graphite. It's very conductive and combines EMI shielding with environmental sealing. This product is supplied as ready-to-mold compound; fully cured, conductive sheet stock; or, for some formulations, continuous rolls.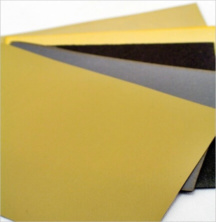 Conductive Fluorosilicone Elastomer
SSP-550-45 is a Silver Plated Aluminum filled fluorosilicone conductive elastomer. This product is supplied as fully cured, conductive sheet stock or ready-to-mold compound.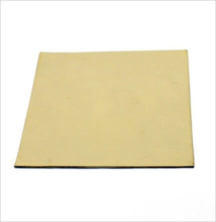 Silicone Shielding Elastomers
SSP2486-70 is a 70 durometer fluorosilicone that is filled with silver plated aluminum particles. This product can be supplied uncured ready to mold compound or cured conductive sheet stock and extrusions.
SSP2486-70 meet the requirements outlined in the MIL-DTL-83528 Type D specifications and is on the Qualified Product List. (Notification of Qualification, VQ (VQH-16-029974))
Corrosion Resistant Silicone Shielding Elastomer
SSP-2529 is a 68-durometer, nickel-aluminum EMI silicone that provides galvanic corrosion resistance and has been tested to MIL-DTL-83528F. This product is supplied as fully cured, conductive sheet stock, continuous extrusion profiles, or ready-to-mould compound.
Raw material available catalysed and ready for press cure moulding. Data above was generated with Varox catalyst system.
Uncatalysed – indefinite, may need freshening after 1-2 years. Catalysed – 6 months. Cold storage will extend shelf life.
MSDS information is available on request.
Enquire

about one of our products