Queensland Gaskets is a 3 generation family business manufacturing under the same philosophy:
A commitment to excellence in products, employees, business practices and customer satisfaction.
We Are Australian
Owned & Operated
Queensland Gaskets is an Australian family-owned-and-operated manufacturing business situated in the Salisbury industrial area of Brisbane. QG has been manufacturing high quality products using advancing cutting technologies for more than 70 years.
We operate an ISO9001:2015 Quality Management System to consistently provide products that meet customer and applicable regulatory requirements, and strive to enhance customer satisfaction in everything we do.
Provide solutions to our customer's challenges; be a leader in identifying industry trends; provide superior products of exceptional quality on-time and on-budget; add value to our customers, ensuring employee and customer satisfaction.
During the Second World War, larger gasket companies in South East Queensland focused exclusively on the more prominent industry of Automotive and US Army requirements several of these businesses closed and moved their business South. Quentin Quarterman moved with them to NSW. As the business and industry started to recover in the early 50's there was a gap identified in SEQ. To overcome this gap, Quentin Quarterman returned to Queensland and founded Queensland Gaskets, under the principle of delivering quality products to businesses and developing industries of Queensland and Australia.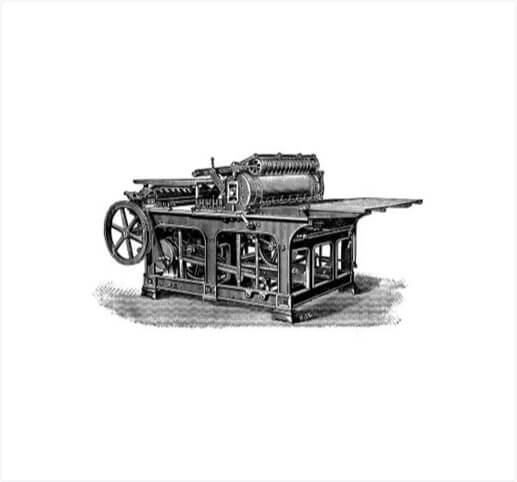 Our humble beginnings start in a worker's cottage in Hope Street, South Brisbane with a modified printing press from a former Queensland Newspaper. Quentin Quarterman quickly developed relationships and began supplying gaskets to GMH, QR, BCC, BC Richards, PH Phillips Refrigeration, and BP Kwinana Oil Refinery.
After business expands, a need for a bigger space takes us to a shipyard building area in Rotherham Skeet, Kangaroo Point. Our clientele now includes BC Richards (Tyco) & Evans Deakin (Downer EDI) Peters Slip Horn Engineering, Anderson & Phelan and QAL.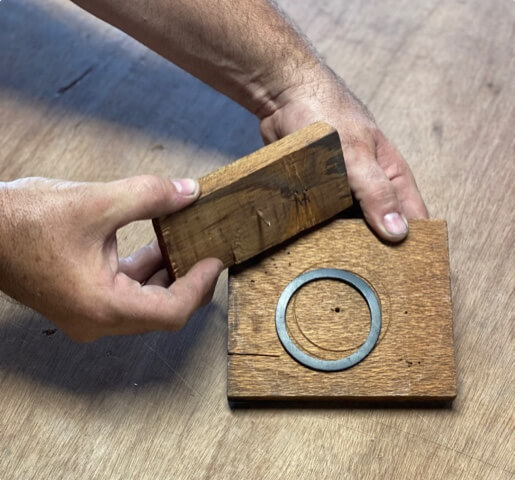 Sadly, Quentin passes, and the management of Queensland Gaskets succeeds to his son, Guy Quarterman.
A demand for a broader range of products means a need for more machines. We expand to a larger premise in Assembly Street, Salisbury, and begin to work more closely with EGR, Mack Trucks (now Volvo), Weir Minerals (Multiflo), Comeng, English Electric, Tanks, Steelmains and Morris Woollen Mills.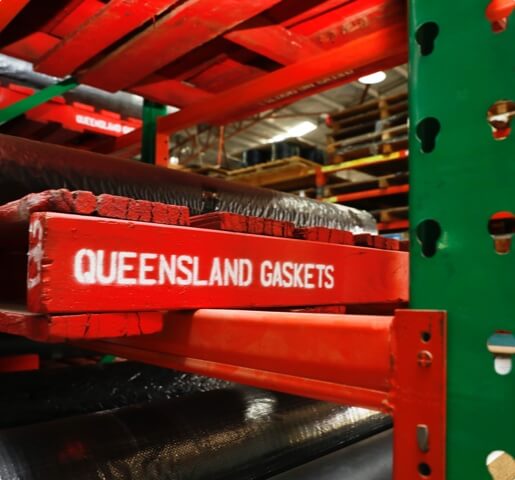 Remaining in Salisbury, a necessity for multiple presses requires us to relocate to a bigger facility in Jaybel Street. Steady developments include the building of a mezzanine and racking capabilities, as well as developing the long-term relationships with Alstom, EGR, Volvo, Nulec and JL Industrial.
We are the recipients of the Alstom Supplier Awards – Outstanding Supplier (2001) and Highly Commended for Customer Service (2002).
The new millennium comes with a few other additions, including the purchase and installation of our first water cutting machine, closely followed by a second in 2008.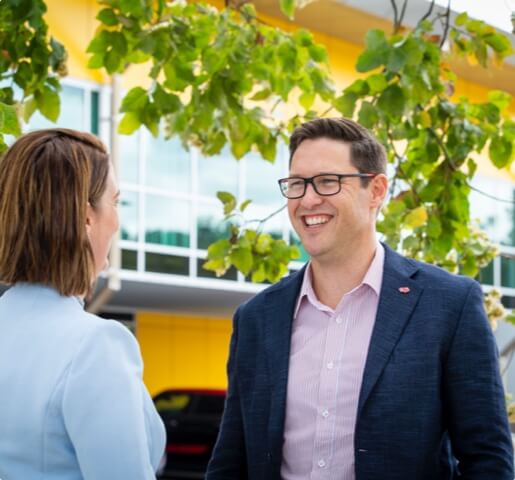 After a successful career working both nationally and internationally with BP, Carl Quarterman joins his father, Guy, permanently in the business.
Queensland Gaskets joins AlDN (Australian Industry and Defence Network), and we confirm our position as a proud member of the Defence supply chain, providing rubber and plastic components to Australia's Defence Industry.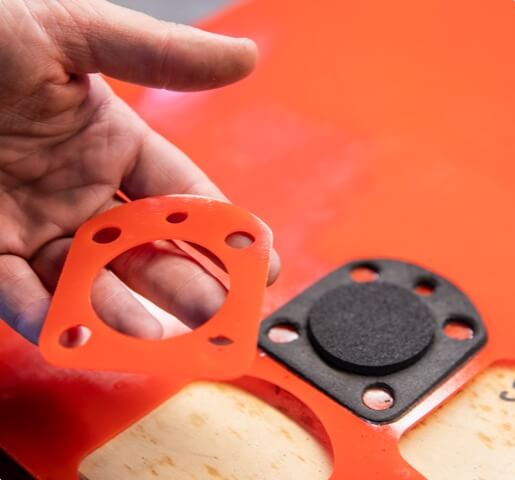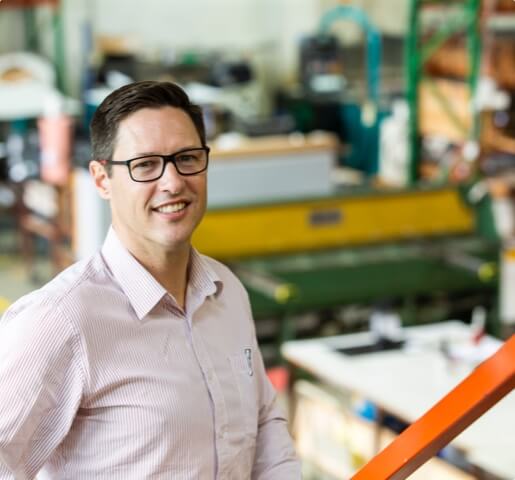 Carl Quarterman steps in as Managing Director and Guy continues a mentoring role with staff until his retirement in 2018.
We commit to an externally audited quality program and become ISO9001:2008 Certified.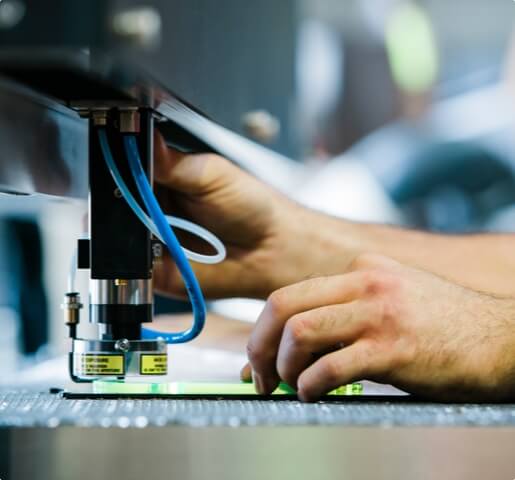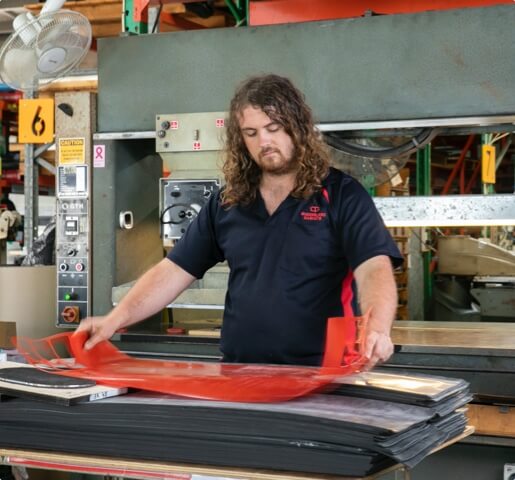 Queensland Gaskets wins the Manufacturers Monthly Endeavour Awards for "Outstanding Small Business"
Recognising increasing demands for quality evidence and process consistency from our customers, we continue to improve and are one of the first businesses in Queensland to adopt the ISO9001:2015 standard.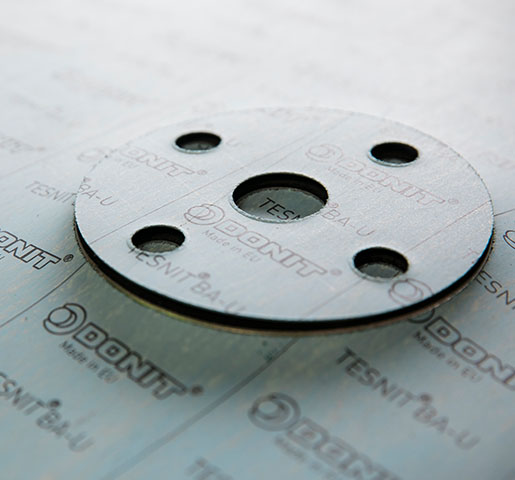 We implement an ERP System and partner with Pronto Software to further improve our manufacturing efficiencies and high-quality service to our customers.
Three of our staff undergo RPL to attain Certificate IV's in Engineering and a further six staff members are enrolled in Certificates III and IV in Engineering. We continue to recognise and invest in skills development to increase the capabilities of staff and the business.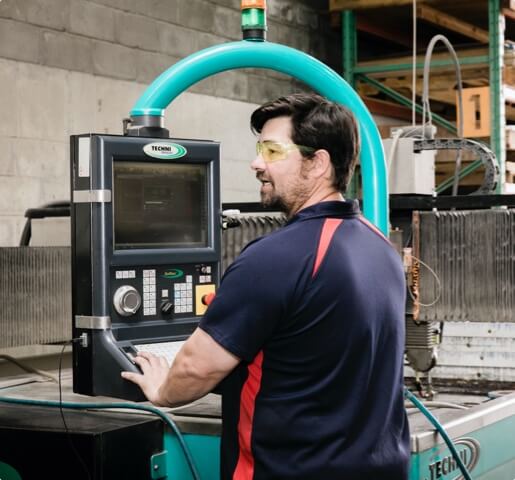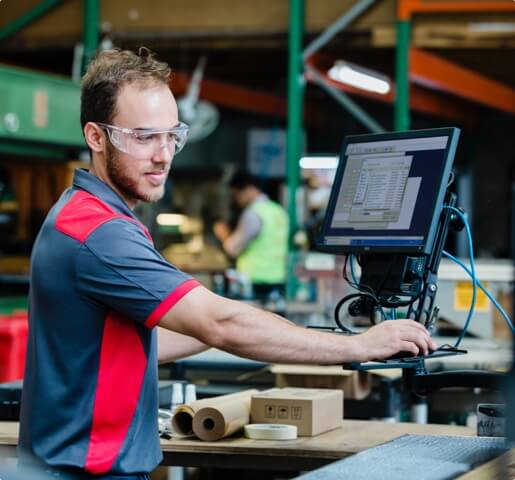 We add a tangential knife cutter to our CNC Router and do a software upgrade to one of our abrasive water jet cutters. We are very excited to also add a C02 Laser Cutter to the mix which further increases our cutting capabilities for our customers.
We engage a LEAN approach to assist with our ongoing Continuous Improvement Program. We continue to increase our capacity while delivering the same high-quality services and solutions to our growing number of customers.
At Queensland Gaskets we pursue distinction in our products, our workplace, and our reputation.
For that purpose, we build our foundation on four core values:
A commitment to excellence and superior outcomes that is reflected in our products, employees and business practices.
Working together in a friendly and supportive environment to encourage new ideas and practices without judgment or criticism.
Accepting responsibility and taking ownership of what we promise and what we do.
A commitment to excellence and superior outcomes that is reflected in our products, employees and business practices.
We owe our manufacturing distinction to the extraordinary expertise, capability and synergy of our team. Working with us you can trust we have a good reputation with our customers, we are advancing skills and technologies and continually foster a culture that is friendly and supportive.
"I am proud to work for a Queensland manufacturing company that after 65 + years continues to invest in its people and technology, enabling us to produce quality products in a constantly evolving marketplace."
Jenny Rawlings
Sales and Purchasing Manager