Seven Decades of
Manufacturing
Excellence.
high-quality gaskets, products, solutions and service.
Since 1953, Queensland Gaskets has produced gaskets, sealing materials and other applications for engineering, manufacturing businesses and projects across industries including defence and aerospace, mining, rail, energy and more.
More than cutting specialists, we are a skilled team who employ up-to-date technologies and embrace non-traditional methods to meet the needs and expectations
of all our customers.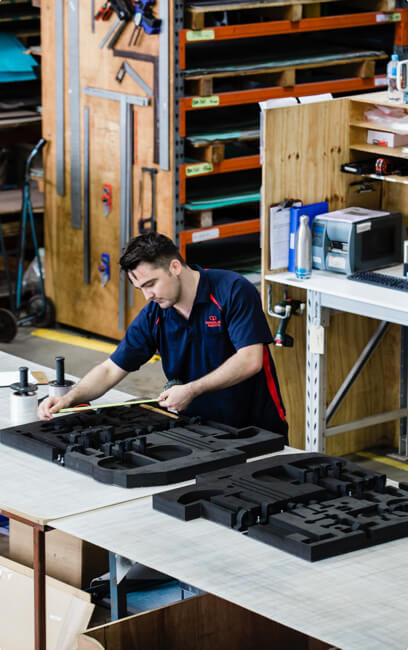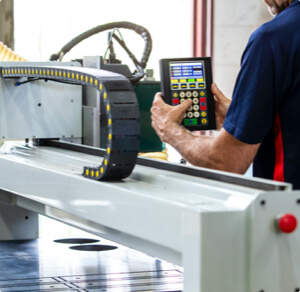 Superior Australian manufacturing
and cutting capabilities.
We cut materials to suit a range of gasket and project needs using machines fit for purpose. Queensland Gaskets is Australian owned and operated, offering Press Cutting, Tooling/Dies, Existing Tooling, Slitting, Laser Cutting, Water Jet Cutting, CNC Router, CNC Knife Cutting, gluing of parts, 3D Printing and many other capabilities.
Defence & Aerospace
Mining
Rail
Food & Beverage
Medical & Life Sciences
Technology

Agriculture & Fisheries
Construction

Electric Utilities

HVAC

Maritime

Water Utilities & Irrigation

Energy
At Queensland Gaskets we are committed to continuous improvement and adopt a LEAN philosophy to eliminate waste and build process capability.
Our products are made using the latest technologies and a wide range of materials sourced through our global supply chain partners. We also employ less common manufacturing solutions to suit bespoke orders (including add-ons, concept development and parts assembly).
Consultative and
problem solving approach.
At Queensland Gaskets we work with you to solve problems and to finding the right solution to suit your requirements.
If you know what you want or have no idea where to start, we're here to help. We offer reliable technical advice and support that you can trust.







manufactured to make designs a reality.
With a network of local and global suppliers, we house an extensive assortment of materials to manufacture non-metallic, semi-metallic and metallic gaskets. We also offer additional material choices, contingent on customer
consultation and requirements.
Yes. We distribute both interstate and globally.
Our gaskets are used by sugar mills, hospitals, mining, shipbuilding, alumina plants, railways, truck assembly plants, sewerage plants, pipeline constructions, water supply, foundries, breweries, food processing plants, fire prevention, refrigeration, sand mining and dredging, electricity generation and many other applications.
We pride ourselves in our commitment to continuous improvement and adopt a LEAN philosophy to eliminate waste and build process capability. We hold an ISO9001:2015 Certificate to ensure standardisation and quality assurance, as well as an ISO 14001:2015 Certificate in Environment Management Systems.
We offer a wide selection of materials, cutting processes and use of technology, as well as AutoCAD Drawing Conversion and Rapid Prototyping (utilising 3D printing and CNC cutting methods.)
See the full list   
Our machinery includes Press Cutting, Tooling/Dies, Existing Tooling, Samco Conveyor Press, Slitting, high-pressure abrasive Water Jet Cut, CNC Router, Gluing Parts, and 3D Printing.
We offer access to an extensive global supply chain. Our material suppliers include for example Bluemax, Donit Tesnit, Specialty Silicone Products and many other local and international partners.